This memorial website was created in the memory of our loved one, Justin Barmore who was born in Louisiana on May 31, 1986 and passed away on June 25, 2005 at the age of 19. We will remember him forever. Justin died in an accident in which one of his best friends was driving while intoxicated.


Just wanted to let everyone know that wants to know, Jamie received a 2 1/2 year jail time sentence and 5 years probation that starts when he gets out. Charged were dropped down to Negligent Vehicular Homicide, after the approval of Justin's parents. Pam and Steve did a great job of speaking in court. I think everyone was crying. Jamie openly apologized to Pam, Steve, and Heather. The judge also said in case there was any misconception in the community... Jamie was the driver of the truck, not Justin. So just in case anyone was wondering, that's the way it is. Thank you to everyone who wrote letters on Justin's behalf, thank you for the support and prayers. They are greatly appreciated.
9-8-08 Update: Jamie ended up not having to stay in jail 2 1/2 years. He spent maybe 6 months, then got into a work release program. He is now out and married and living his life, only a year after sentencing. (What a wonderful judicial system we have!) Anyway, not going to get going on that, just wanted to update everyone, in case y'all didn't know yet. Thanks


(If you notice some things missing, they are under Justin's legacy. I was trying to make the page load faster.)
Death leaves a heartache no one can heal, love leaves a memory no one can steal.




There are moments in life
when you miss someone so much that
you just want to pick them from your dreams
and hug them for real.


~~~Tears~~~
If tears could build a stairway,
and memories were a lane,
I would walk right up to heaven
to bring you home again.
No farewell words were spoken
no time to say goodbye
you were gone before I knew it,
and only God knows why.
My heart still aches in sadness
and secret tears still flow,
what it meant to lose you,
no one will ever know.




Justin
You are and forever will be
missed...
please watch over those you left
behind.....



We used to pick on Justin about being a dough boy. He took it so well.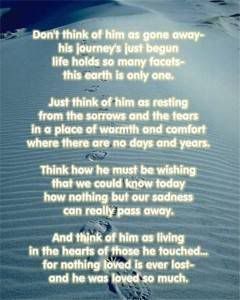 Sending Them To You Everyday!!!!

ANOTHER KISS FROM ALL OF US!!!!!!







I'm sorry I never told you
all I wanted to say
Now its too late to hold you
coz you've gone away

But I hope that when you returned to God
someone carried you all the way
And I hope I can find it in my heart
to understand why you couldn't stay

But for now I will accept my losses
keeping you always in mind
And when I get to heaven
you'll be the 1st I'll come and find


Justin loved to fish!!







This is one of the newspaper articles about Justin and Jamie's wreck.

At approximately 5:20 am in the early hours of Saturday, June 25, 2005, LSP Troopers investigated a single-vehicle crash which left one teen dead and another in critical condition. The crash occurred on North Spillway Road in Union Parish. Nineteen year old Farmerville resident, James E. Gates, was driving his 1996 GMC pick-up truck north on North Spillway Road when he entered a left-hand curve. The vehicle ran off the right side of the roadway, was overcorrected to the left, was then overcorrected back to the right, and ran off the right side of the roadway. The vehicle struck several trees and a culvert before it went airborne and overturned. The driver and his passenger, nineteen year old Justin W. Barmore from Marion, were not wearing seat belts and were ejected in the crash. Barmore was pronounced dead at the scene and Gates was transported to Union General with life-threatening injuries. Alcohol usage and a high rate of speed are suspected as contributing factors to this crash. Routine toxicology tests and charges are pending.


DON'T DRINK AND DRIVE! JWB



Jesus cried happy tears to be receiving such a wonderful angel in Heaven, while we cried sad tears for losing our angel.




Justin






You left us suddenly and we never had the chance to say good-bye. You are now an Angel watching over us giving us strength to face the many challenges and changes we will encounter everyday. We have so many memories of how wonderful you were. Always there when you were needed and never failed to show how much you cared. You enjoyed life and always there to make everyone feel welcome and special. You left us way too soon, but the memories will last forever.


I MISS YOU SO MUCH JUSITN,
LOVE YOU,
LORI





The moment that you died,
Our hearts split in two,
The one side filled with memories,
The other died with you.

We often lay awake at night,
When the world is fast asleep,
And take a trip down memory lane,
With tears upon our cheeks.

Remembering you is easy,
We do it every day,
But missing you is a heartache,
That never goes away.

We hold you tightly within our hearts,
And there you will remain,
Life has gone by without you,
But it will never be the same.










I think Justin grew at least a little bit on every person that he met. I don't think he ever met a stranger. He was just a real people person, with that infectious smile of his. Justin will never be gone from us, as long as we hold him close in our hearts, and that is where he will always be, until that fine day we get to see him again.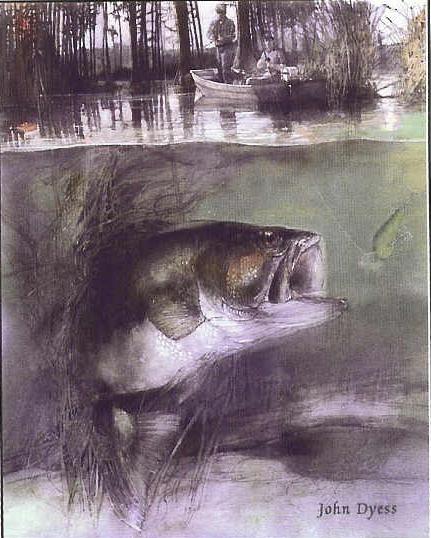 Justin loved to fish for anything, but bass fishing was his favorite, and he was good at it. He liked to hunt, especially rabbits, squirrels, and doves, and ocassionally deer hunting, especially if we were running dogs. He was very good at these things because, like his dad, he could sneak through the woods very quickly and very quietly. Justin also enjoyed 4-wheeler riding. The day before he died him and his friend, Jordan, went mud hogging. Justin went on my 4-wheeler and Jordan went on Justin's family's 4-wheeler. Judging from the look of my 4-wheeler, they obviously had a blast. Jordan washed the one he was on, but Justin didn't wash mine. :-) Maybe he was planning on going again Saturday. I guess we will never know. But it was something he loved do to.





Please light a candle for Justin!!!



Perhaps they are not stars in the sky....
But, rather openings where our loved ones shine down to let us know they are happy.....

In Loving Memory Of
JUSTIN WADE BARMORE



Don't want to be selfish, know you're in a better place,
It's just that I'll miss seeing your smiling face.
It's a shame you're gone, taken so young,
I'd give anything to have you back, even a lung.
So many loved you- I hope you're aware,
People like you are far, far too rare.
Although you were adored,
you gave back so much more,
The room lit up as you stepped through the front door.
Energetic, Outgoing, Extraordinary since birth,
All understatements- rather an angel on earth.
Not mad at God, despite the hardship and strife,
Instead I thank him and celebrate your life.
One thing's for sure about the fact that you're gone,
You'll be in my heart everyday from dusk until dawn.
Thank you for your friendship, be sure and take care,
You have fun in heaven, hope to see you there.
Click here to see Justin Barmore's

Family Tree
| | |
| --- | --- |
| Tributes and Condolences | |

miss you


Just wanna let you know im thinkn about you.i miss you like crazy.i wish you were here physically but then that would be delfish of me considering your in a amazing place.i love you cant wait to see u again.


Missing you


Justin I just wanted to tell you that I am missing you like crazy. I love you...


Missing you


Still hard to believe that ur not here anymore i miss u like crazy everyone said as time passed things would get easier but i dont know who they were kidding cant believe that tomorrow it will be 5 years.... i am so thankful to have been a part of ur... Continue >>

Happy Birthday


Happy Birthday in Heaven Justin!! You would have been 24 today. I often wonder where you would be in your life today. I know you would have been doing something great because that's just the kind of person you were! I think about you all the time. I&... Continue >>

HAPPY BIRTHDAY


I JUST WANTED TO WISH U A HAPPY BIRTHDAY.. I LOVE YOU AND MISS YOU

Hey Read >>
Sorry Read >>
Hey Read >>
Hey Barmore... Read >>
HAPPY BIRTHDAY Read >>
Happy birthday Read >>
Hey Read >>
Goodnight my sweet Justin Read >>
Hey barmore Read >>
hey there buddy Read >>
| | |
| --- | --- |
| His legacy | |

Justin met Jesus in Heaven




Justin


A Year Ago
It was a year ago
On this sad June day
That God said it was time
For you to go away.
He found a better place
He knew was fit for you.
You can dance in the streets
Because that's what angels do.
You were only 19.
Still a kid in our eyes,
So sweet and so loving.
Your smile was a gift,
though not a surprise.
Why did you have to
Go so far away?
We ask this question
Every single day.
But you are so very
Close in our heart,
Even though God said
We had to part.
We each love you
In our own special way.
Save a place for us in Heaven,
So we can all be together again some day.

In Loving Memory of
Justin Wade Barmore
5-31-86 – 6-25-05
Never forgotten; Forever loved.
Love Always…
Ashley Rhodes


Happy Birthday

You would have turned
20 years old today.
I would have called you up
and said "Happy Birthday!"
I can only send my thoughts
and hope you can feel my love
as I send them both to Heaven,
way up above.
Too young to be taken.
Too precious to be gone.
God knew you were a good one,
so He took you on home.
Our time with you was too short,
but oh so very sweet.
Your laughter and smile,
nothing on earth could beat.
Every day for us is hard
with you gone from here.
Today is especially hard
because we need to have you near.
We can't have you back
until that one fine day
we all meet up in Heaven,
where we'll always stay.
I hope your birthday in Heaven
is so very fine.
We'll all spend another one together
when God says it's time.

Happy Birthday in Heaven, Justin!
Love Always, Pooh

A Birthday In Heaven

I heard you crying yesterday
And felt your heart-sent love
So I'm sending you this message
Now, from Heaven up above.

You're wondering if I'll celebrate
My birthday (way up here)
I know you're missing me today
I feel your essence near.
God planned a special day for me
He told me with a wink
He'd ordered me a special cake
(It's Angel food, I think)
I'm getting lots of hugs from God
He's really good at that
And every time that I walk by
He gives my head a pat
Balloons will fill the streets for me
They float up through the clouds
And we have lots of clowns up here
That make us laugh out loud

There is a birthday carousel
Jeweled horses ride the wind
With music playing oh so sweet…
The magic never ends

I've made so many friends, you see
We laugh and play and sing
We ride our bikes and play jump rope
And sleep in Angel's wings

We'll have our cake and ice cream
And open gifts, surprise!
But we don't blow out our candles here
Instead, they light the skies


Happy 20th Birthday Justin
We Love You And Miss You

LETTER FROM HEAVEN
To my dearest family, some things I'd like to say...
but first of all, to let you know, that I arrived okay.
I'm writing this from heaven. Here I dwell with God above.
Here, there's no more tears of sadness; here is just eternal love.
Please do not be unhappy just because I'm out of sight.
Remember that I'm with you every morning, noon and night.
That day I had to leave you when my life on earth was through,
God picked me up and hugged me and He said, "I welcome you."
It's good to have you back again; you were missed while you were gone.
As for your dearest family, they'll be here later on.
I need you here badly; you're part of my plan.
There's so much that we have to do, to help our mortal man.
God gave me a list of things, that he wished for me to do.
And foremost on the list, was to watch and care for you.
And when you lie in bed at night, the day's chores put to flight.
God and I are closest to you....in the middle of the night.
When you think of my life on earth, and all those loving years
because you are only human, they are bound to bring you tears.
But do not be afraid to cry; it does relieve the pain.
Remember there would be no flowers, unless there was some rain.
I wish that I could tell you all that God has planned.
But if I were to tell you, you wouldn't understand.
But one thing is for certain, though my life on earth is over.
I'm closer to you now, than I ever was before.
There are many rocky roads ahead of you and many hills to climb;
but together we can do it by taking one day at a time.
It was always my philosophy and I'd like it for you too...
that as you give unto the world, the world will give to you.
If you can help somebody who's in sorrow and pain,
then you can say to God at night......"My day was not in vain."
And now I am contented....that my life has been worthwhile,
knowing as I passed along the way, I made somebody smile.
So if you meet somebody who is sad and feeling low,
just lend a hand to pick him up, as on your way you go.
When you're walking down the street, and you've got me on your mind;
I'm walking in your footsteps only half a step behind.
And when it's time for you to go.... from that body to be free,
remember you're not going.....you're coming here to me.

"Christopher Robin?," whispered Pooh. "Yes, Pooh Bear?"
"I'll never not remember you...ever."

Miss me, but let me go
When I come to the end of the road,
And the sun has set for me,
I want no rites in a gloom filled room,
why cry for a soul set free.

Miss me a little, but not too long,
And not not with your heads bowed low,
remember the love that we once shared,
Miss me but let me go.

For this is a journey that we all must take,
And each must go alone,
Its all part of the master plan,
A step on the road to home.

When you are lonely and sick of heart,
Go to the friends we know,
And bury your sorrows in doing good deeds,
Miss me but let me go.

God Only Cries
By Diamond Rio

On an icy road one night,
A young man loses his life:
They marked the shoulder with a cross.
An' his family gathers round,
On a piece of Hallowed ground.
Their hearts are heavy with their loss.
As the tears fall from their eyes,
There's one who'll always sympathise.

God only cries for the living,
'Cause it's the living that are left to carry on.
An' all the angels up in Heaven,
They're not grieving because they're gone.
There's a smile on their faces,
'Cause they're in a better place than, mmm, baby, than, oh,
God only cries for the living,
'Cause it's the living that are so far from home.

It still makes me sad,
When I think of my Grand-dad:
I miss him each and every day.
But I know the time will come,
When my own gradnson,
Wonders why I went away.
Maybe we're not meant to understand,
Till we meet up in the Promised Land.

God only cries for the living,
'Cause it's the living that are left to carry on.
And all the angels up in Heaven,
They're not grieving because they're gone.
There's a smile on their faces,
'Cause they're in a better place than, oh, baby, than oh,.
God only cries for the living,
'Cause it's the living that are so far from home.
Yeah, we're so far from home.
Mmmmm.
Mmmm.



Justin Wade Barmore




Justin,You were and are more loved than you could ever know. I know you are safe now, because you are in Heaven with Jesus. You will never be hurt, sad, or angry again. No more tears, no more darkness. I pray daily that I will see you again someday. We will all be together again. I can't wait for that day. I would give the world to see your smiling face one more time, but I know that wouldn't be enough. You could light up the room. We miss you so much. Keep us safe, keep us straight. I have faith in you. We love you, Justin, always and forever.

Justin


Justin was a very kind, sweet, loving, respectful young man. There are not enough words to describe Justin. He was everyone's friend, no one's enemy. If someone needed a shoulder to cry on or an ear to listen, Justin was there. He loved and was very much loved by his Dad, Mom, and sister. You could always count on seeing that wonderful smile of his that could light up a room.
He loved his truck, even though at times he thought it was a "piece of junk." He loved to ride 4-wheelers, squirrel, rabbit and dove hunt, and fish, and hang out with his friends. He was also in love with a very special girl. He loved his job. He was really moving up. He had the whole world ahead of him, and his future was looking bright. But I guess God just wanted his angel back. We only borrowed him for a seemingly very short time. But I know we'll meet him again on the other side. But we still miss him very much, and always will.

Pooh
Justin's Photo Album
Justin Wade Barmore, man of "SMILES"
/%=page.GetMemoryBookLinkForPageBottom()%>